Thurs, Nov 6, 7pm, As an Act of Protest – Dennis Leroy Kangalee's cult classic!
by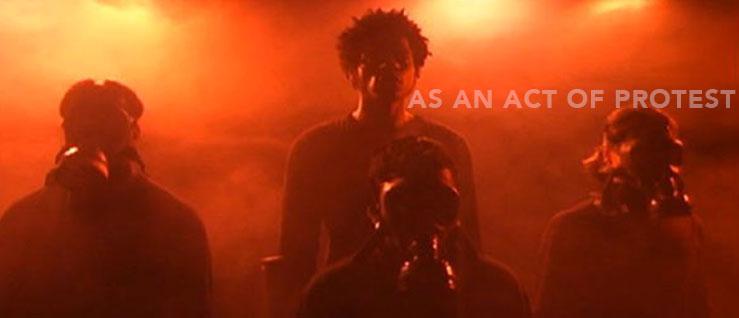 Thurs, Nov 6, 7pm, Adm. $6.00
Black World Cinema @
Studio Movie Grill Chatham Theater
210 W 87th Street
Act of Protest (2001)
Director: Dennis Leroy Kangalee
http://dennisleroykangalee.wordpress.com/
Made in 2001 in NYC, As an Act of Protest has not been screened publicly in the USA since 2005 shortly,  before Kangalee destroyed the master tapes while living in Europe.
Renewed interest in the film came as a  result of the publication of his poetry in 2010 and the more recent police brutality incidences and egregious  examples of racism that only continue to prove that America is "walking in terrible darkness."
As an Act of Protest is a "clear line in the sand" that demands the eradication of racism &  police brutality and seems all the more, creepily relevant somehow in the aftermath of the murder  of Trayvon Martin and Michael Brown. Shot on the first Canon XL-1 on the cusp of the so-called  "digital revolution", this feature film was not only representative of a new "urban-guerilla cinema",  but a personal one as well, setting a bar for the new wave of protest art and 'concrete basement'  filmmaking that took the ethos of early Rap and Punk and mixed it with a freewheeling desire to  express the darker corners of our society and allow rage back into the frame of American cinema.
AS AN ACT OF PROTEST was an artistic response to the rampant police brutality under the  Giuliani administration in the 1990's, which culminated in the murder of Amadou Diallo in a hail of  41 bullets by four white NYPD officers. It was deemed the best black film of 2002 by East Coast  cultural critic Kam Williams and though it garnered some positive critical attention, it was silenced  and banned by several independent theaters immediately following 9/11, when Mayor Rudolph  Giuliani was considered a "hero". Misunderstood, deemed too long, too shrill, too angry, and not  "hopeful" enough — the movie died before it was born but later found a life outside of America  and within avant-garde and more progressive circles.
Trailer: http://youtu.be/Wu4iQuL4Cic
---
Preceded by a new short film: ONLY LIGHT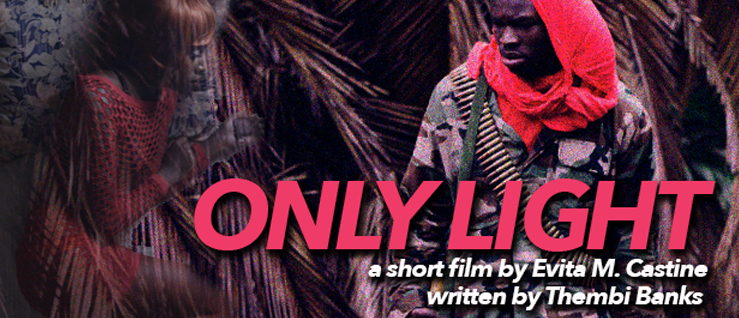 ONLY LIGHT (2014) 13 min.
Director: Evita Castine
Written by Thembi Banks
When a young girl is kidnapped from the Democratic Republic of the Congo and sold as a sex worker to the U.S., she finds an escape from reality by watching a teenage girl next door.