BWC: 2017 Black Future Month Afrofuturism Film Competition Winners
by

Thursday Feb 23, 7pm
Black World Cinema: 2017 Black Future Month
Afrofuturism Film Competition Winners
The Winners of the 2017 Afrofuturism Film Competition will be screened, Feb 23rd, 7pm for the conclusion of this year's Black Future Month.
Award Winners
Alain Bidard, Battledream Chronicle,
Best Animated Feature
In 2100, the empire of Mortemonde colonized almost all the nations of the Earth and reduced their populations to slavery. Every slave is forced to collect 1000XP every month in Battledream, a video game where they can die for real. Only those who succeed are granted the right to live until the following month.
Syanna, a young Martinican slave, refuses to keep living in this condition and decides to fight for her freedom…
The Filmmaker: Specialized in CG animation film production, Alain Bidard is an independent director who has worked in Martinique for 12 years. In 1996, after completing high school, he entered SUPINFOCOM (Valenciennes), one of the best Computer Graphics schools in Europe. There, he directed his first animation film, "Pixies", which entered many festivals including the prestigious Imagina festival in Monaco.
Between 2000 and 2007, he directed a dozen of animated short films, including "Opale", a film which entered Cannes Festival and won the Best Film Award in the Cinema Meetings of CMAC in 2006, along with the Best director Award in FEMI in 2007.
In 2010, he started working on his first animated feature film, Battledream Chronicle.
---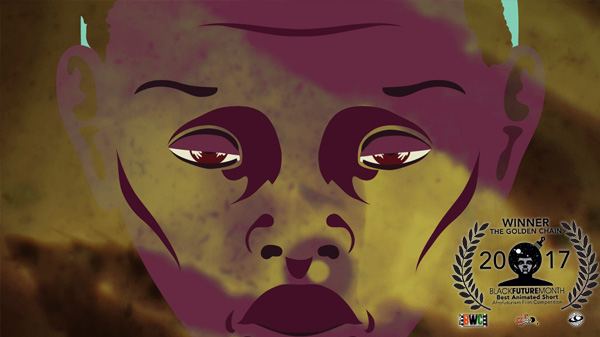 Adebukola Bodunrin, Written by Ezra Daniels, The Golden Chain, Best Animated Short
The distant future. A Nigerian space station in a remote corner of the galaxy orbits an artificial pinpoint of matter so dense it cannot exist in our solar system. It is a recreation of the birth of the universe itself, contained for the purpose of study, and overseen by Yetunde, sole crew member on the space station Eko.
The Filmmaker: Adebukola Bodunrin is a film, video, and installation artist who explores language, culture, and media. In her collage animations, she manipulates film using unorthodox manual and digital techniques in order to produce unexpected cinematic experiences. Bodunrin completed her Master of Fine Arts at the School of the Art Institute of Chicago. Her work has been screened or exhibited nationally and internationally at venues that include the Jersey City Museum of Art, the Scope Art Fair, Onion City Film Festival, the Chicago Underground Film Festival, Nightingale, Chicago, Festival Animator, Pozna?, Poland, Ok, Quoi? festival, Sackville, New Brunswick, Anthology Film Archives, New York, and the Black Cinema House, Chicago, the Whitney Museum of Art, New York. She has participated in studio residences at the Chicago Artists Coalition as a participant of the BOLT residency, and at the Chicago Cultural Center. She lives and works in Los Angeles.
---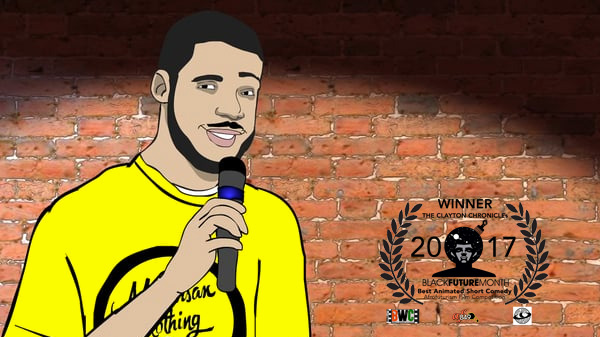 Deranta' Avaloy, The Clayton Chronicles Web Series, Best Animated Comedy
The animated views on the world according to comedian Clayton English
The Filmmaker: As a child , Deranta' considered movies and television shows to be not only just entertainment but also an outlet for his own ever growing imagination. It was more than just watching these shows and movies for him that bought him any type of satisfaction eventually the shows he personally liked the most he would rewrite them and create his own "versions" of these shows either by writing a script or by filming scenes he felt he would've done differently. After an invite from a family friend Deranta' decided to become an actor and study with the Alliance Theater in Atlanta, GA followed by him studying theater at North Atlanta High School where he was enrolled in their magnet program. Becoming frustrated by the slow pace of auditions and trying to find work as an actor Deranta' decided to become a filmmaker making films and shows that not only he finds entertaining but things he feels others would find enjoyable as well.

---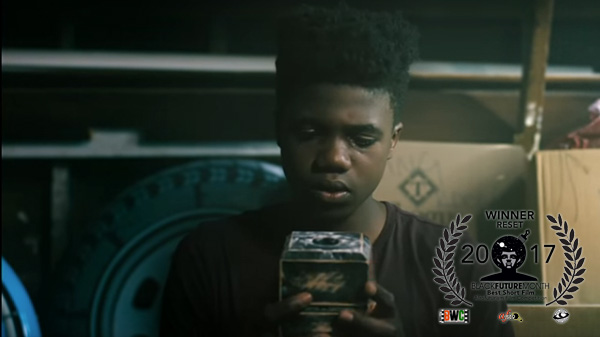 Domonic Smith, RESET,  Best Short Film
For those of us who have ever wanted a "do-over," RESET follows the life of Jaywon, a 12-year-old boy who recently moved after the death of his father. While his newly single mother tries to maintain a household and comfort a grieving son, Jaywon struggles with missing his father and moving on in a new neighborhood. After the usual bullying at school goes too far, JAYWON happens upon a mysterious device that may change his life forever. What would you do if you could RESET?

The Filmmaker: Domonic Smith was born and raised in Kalamazoo, Michigan. He was first introduced to video production at his local cable access center where he began exploring the basics of camera technique and film making. After developing a passion for the work behind the camera, he attended The Art Institute of Tampa to develop the skills needed for the complex art of directing. Domonic graduated in 2014 and hit the ground running co-directing his first feature film, Waves which is set to release later this year.
---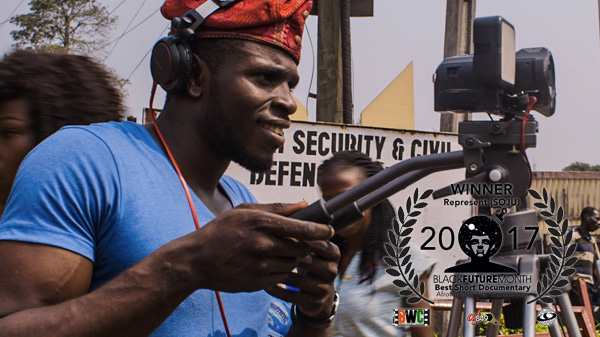 Seun Babalola,  Represent (SOJU),  Best Documentary
?OJU explores identity and entrepreneurship in Africa's diverse youth culture. Surfers, metal heads, and filmmakers tell us what it's like to live in Sierra Leone, Botswana and Nigeria.
The Filmmaker: Seun is an African (Nigeria/Sierra Leone) documentary filmmaker, drawn to topics of identity and community. Hoping to bridge gaps throughout the African diaspora, she has founded a production company, Do Global Productions, to support stories regarding people of color.
---
---
We will screening our finalist films throughout the year of 2017 at future screenings.
Finalists
Stuart Black, No Guarantee
Andy Demetrio, Destiny
Bernard Kordieh, Squares
Brittany Campbell, Heroes
Jumai Yusuf, Pearl Rain