Always Something New Out of Africa.
by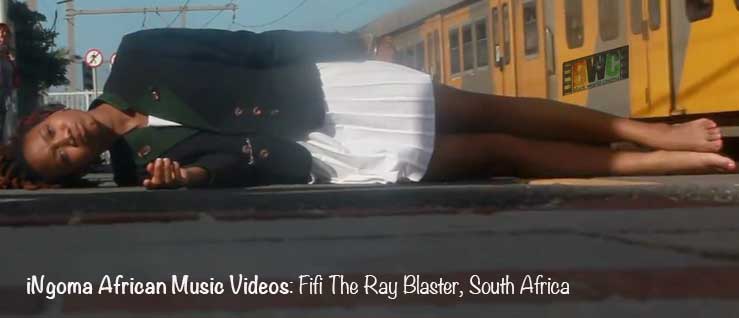 Africa is an amazing continent, with all of it vast mineral and material resources, the richness of it's music which resonates most loudly around the globe. With a new generation of African musicians this second decade into the 21st century, we see once again, Africasemper aliquid novi, "there is always something new out of Africa.
The music video is an old forum resurrected for African musicians and filmmakers due to the proliferation of digital technologies for sound and image. Some of the videos in this program represent a hybridization of hip-hop and Rhythm and Blues, and some reflect the intense cultural pride of musicians who's lineage in musician be traced back 1000 years.

| Artist | Country | Title | Time | |
| --- | --- | --- | --- | --- |
| Baaba Maal | Senegal | Television | 7:12 | |
| Blitz The Ambassador | Ghana | Best I Can | 4:25 | |
| Fifi The Ray Blaster | South Africa | Light | 4.18 | |
| Just A Band | Kenya | Huff Puff | 4.27 | |
| Just A Band | Kenya | Ha-He | 5.08 | |
| Last Year's Tragedy | Kenya | Generation Light | 4.23 | |
| Muthoni the Drummer Queen | Kenya | Life | 4.08 | |
| Nneka | Nigeria | Soul is Heavy | 4.12 | |
| Siji | Nigeria | Ijo | 4.1 | |
| Siji | Nigeria | Home | 5.07 | |
| SPOEK MATHAMBO | South Africa | CONTROL | 3.33 | |
| Spoek Mathombo | South Africa | Mshini Wam | 3.39 | |
| Gelongal - Amicolé Dieng | Senegal | Naby | 6.41 | |
| Gelongal - Bideew Bou Bess | Senegal | My Feeling | 4.3 | |
| Coumba Gawlo Seck | Senegal | Lamb Dji | 9.09 | |
| Daara J | Senegal | Baye Yoon | 3.59 | |
| Duggy Tee with Baaba Maal | Senegal | Fulani | 3.38 | |
| Viviane | Senegal | Kumu Neexul | 4.52 | |
| Waflash | Senegal | Wa Aleu bi | 3.38 | |
| Fatoumata Diawara | Mali | Sowa | 3.26 | |
| Uniter Voices of Mali | Mali | United Voices of Mali | 7.08 | |
| Fatoumata Diawara | Mali | Kele | 3.25 | |
| Fatoumata Diawara | Mali | Clandestin | 4.18 | |
| Cheikh Lo | Senegal | EPK | 3.47 | |
| AfroCubism | UK/Cuba/Mail/Senegal | EPK | 5.45 | |
| | | | | |
| | | Total Time | 114:58 | |
| | | | | |
| | | | | |