Dec 5th & 6th, @ Chatham 14 and ICE Lawndale 10
by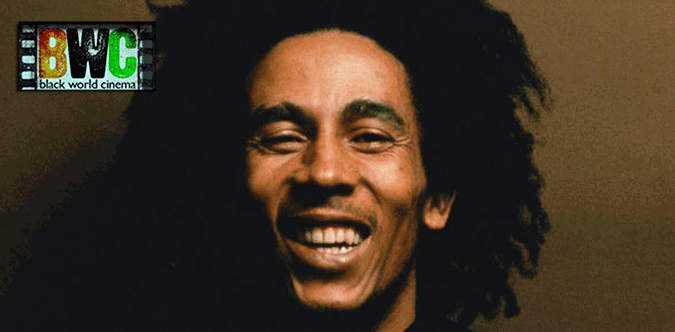 "Marley," an ambitious and comprehensive film, does what is probably the best possible job of documenting an important life. Authorized by all the members of his scattered family and with rights to all of his music and a wealth of previously unseen film and video footage, it shows the growth of a legend. What's interesting is that Marley seems not to have had a concrete goal for his career, other than to use music to bring people together. His instincts were good, and he followed them, and to an unusual degree, he found independence in a white-ruled music industry. –Roger Ebert
---
ICE Lawndale 10 Theaters
3330 W. Roosevelt Road,
Chicago, IL 60624
Adm: $6.00
Chatham 14 Theaters
210 W. 87th Street
Chicago, IL 60620
Adm: $6.00
Marley, USA/UK 2012, 145 min. Director: Kevin McDonald
For nearly half a century, Bob Marley – the musician, the revolutionary, the legend – has influenced various populations at a global level that remains unparalleled. Marley's passing in May 1981 not only left a huge void in what is perhaps modern music's most spiritual and yet accessible genre, reggae, but also, as a testament to the star's power, set the stage for the unprecedented, posthumous growth of his fan base.
The enduring nature of Bob Marley's fame is anything but a simple pop music phenomenon. Just one index of it is the success of the Marley compilation album "Legend," which is one of only 17 albums to pass the 10-million mark in sales (in 2009), continues to sell at the rate of about 250,000 albums per year, and is the second-longest charting album in the history of Billboard magazine's record-keeping. With an ever-growing fanbase (as evidenced by his 33+ million roster of fans on Facebook and Twitter), his fame has elevated his stature to one of a spiritual beacon.
More than 30 years later, the undying messages that go beyond his music make Marley a cultural force to be reckoned with. His way of living was in many ways a political act on the world stage, across the world's continents. Today, wherever politically minded youth seeks ways to find solidarity (as was exemplified over recent months by the popularity of Bob Marley's music and imagery amidst scenes of protest in the Middle East and Africa and at the Occupy Wall Street demonstrations and its many offshoots), they find him to be an ever-potent cultural touchstone.
And yet, for all the loyalty shown to the icon, and all the renewing excitement for those still discovering his legacy, many mysteries and unanswered questions have remained. A glut of concert films, biographies, DVDs and unauthorized videos already have attempted to explore his story over the years since his death, but the man himself remains almost as enigmatic as he is beloved.
---
Black World Cinema, is a showcase of seldom seen classic features and new films from around the world. Black World Cinema presents films by filmmakers who bring us story with compelling content and a human dimension seldom presented in mainstream cinema.  Black World Cinema provides a context  for lively discussions and audience interaction moderated by program director Floyd Webb along with local scholars, screenwriters and directors.
Screenings are the first Wednesday at
ICE Lawndale 10 Theaters
3330 W. Roosevelt Road
Chicago, IL 60624
Screenings are the first Thursday at
Chatham 14 Theaters
210 W. 87th Street
Chicago, IL 60620
Related articles