Black Future Month-Feb.9th: The Polymath, or, The Life and Opinions of Samuel R. Delany, Gentleman (2007
by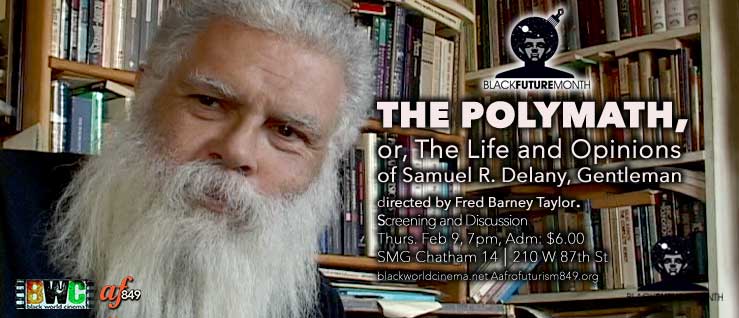 Tuesday, Feb 9, 7pm The Polymath, or, The Life and Opinions of Samuel R. Delany, Gentleman (2007) 80 min. Directed by Fred Barney Taylor.
"The only important elements in any society are the artistic and the criminal, because they alone, by
questioning the society's values, can force it to change." In the tradition of Jean Genet, Delany teaches us that revolution is both personal and political. Taylor's film mirrors Delany's lives as a queer, biracial man whose writings (and myriad other artistic output) rock the foundation of what we know about sexuality and social space.
"Fred Barney Taylor's recent documentary portrait of the writer Samuel R. Delany, The Polymath, or, The Life and Opinions of Samuel R. Delany, Gentleman (2007), is in fact a double portrait. It is at once an affectionate portrayal of the prolific science fiction author and cultural critic known to his friends as "Chip" and a picture of New York City's changing queer sexual landscape. Delany acts as our "guide,"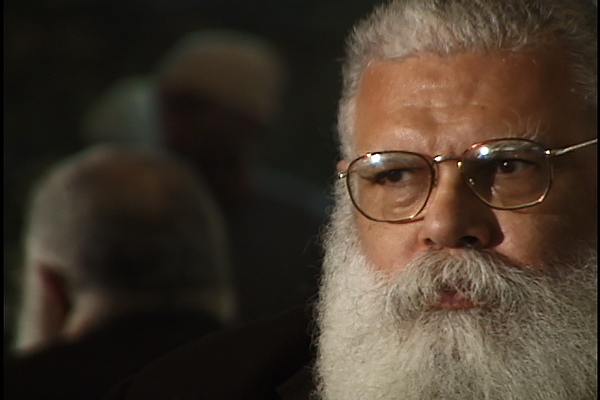 not unlike eccentric New York tour guide Timothy "Speed" Levitch in The Cruise (Miller, 1998), whose
theories of "the cruise" (pedestrian tactics of enjoyment) versus "the anti-cruise" (controlling technocratic strategies, the ideology of the "grid plan") have great affinity with both Delany and de Certeau. Like Delany's brilliantly reflexive memoir The Motion of Light in Water: Sex and Science Fiction Writing in the East Village, Taylor's film illustrates Delany's life through a series of what Roland Barthes called biographemes (preferences, inflections, details to which the author might be distilled). And like Delany's more recent book, Times Square Red, Times Square Blue, Taylor's documentary intervenes in a series of debates about the fate of New York City sexual subcultures and practices after the decimating effects of AIDS and the Forty-second Street Development Project (a provocative connection, to be sure). I will go on to argue that this concern for queer space aligns The Polymath with the activist video Fenced Out (Paper Tiger Television, 2001) and another recent documentary Gay Sex in the 70s (Lovett, 2005)."
"An affectionate portrait of the prolific science fiction author and culturalcritic…and a picture of New York City's changing queer sexual landscape". – Nicolas De Villiers, Jump Cut